Art As Response To Attacks On Lgbt Rights In Russia On The Eve Of The Sochi Olympics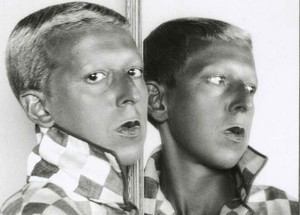 An emergent "traditional values" ideology propagated by the state and church — that falsely posits homosexuality as being anti-Russian, a Western import, and dangerous to children — is leading to increased violence against LGBT people, penalty and fines for "homosexual propaganda," hate speech in the media, and intimidation of LGBT activists by extremist organizations, soccer hooligans and neo-Nazis. Against the backdrop of increasing, institutionalized homophobia in Russia, I looked for positive and realistic images of LGBT Russians. As a photography historian and film curator, I am aware of the potency of visual representation — the affirming power of self-representation in particular. My PhD dissertation on queer surrealist photographer and activist Claude Cahun argued for the power of photographic self-representation in both affirming and crafting identity in the face of rising fascism. The images I was seeing of LGBT Russians were either of frontline activists fighting for their right to public assembly or misrepresentations, painted in words, by the virulently homophobic invective of politicians, neo-Nazis and Russian Orthodox Church leaders. American and British LGBT civil rights movements have been represented, documented and dramatized in film ( Milk ), photographs (Catherine Opie), Conceptual art ( Gilbert & George ), political art and design ( Gran Fury ) and public assembly and protest (as documented in the exhibition AIDS in New York: The First Five Years ). As LGBT Russians are fighting for the basic right to declare their very existence, as well as for the rights to assemble as a community and to raise children, this battle is playing out on the turf of visual imagery. Russian photographer Anastasia Korosteleva protects the identity of her subjects in the seriesGirls (2013) by literally burning their faces in the photographs . The burned-out faces of women embracing literally and metaphorically show the scars of homophobia. Film festivals are being organized to bring the experience of LGBT people and filmmakers to new audiences in Russia. The LGBT Film Festival " Bok O Bok " ("Side By Side") was the first international LGBT film festival in Russia. After experiencing censorship in its first year (2008), it has operated for the past five years at various sites in Russia.
Russia pressures former Soviet republics to join his economic union.
Earlier this month Russia abruptly banned the import of Moldovan wine one of its main export products on a bureacratic pretext. It is threatening to cut off supplies of gas, for which it is Moldovas exclusive supplier. Moldovan guest workers in Russia are being rounded up and deported. Mr. Putins bullying is not limited to Moldova. Georgia, Armenia and Ukraine also have been the target of a mix of punitive measures and bribes in the last several months. The Kremlins zero-sum aim is to block those countries from completing association agreements with the European Union and compel them to join a Moscow-led customs union that would be an E.U. rival and a means of realizing Mr. Putins dream of recreating something like the Soviet Union. Mr. Putin scored a victory earlier this month when Armenia, a small country that is dependent on Russia for both energy and security, capitulated and said it would join the would-be Eurasian Union, which so far includes only dictatorships Belarus, Kazakhstan and Russia. But Moldova, Ukraine and Georgia have been holding firm, saying they will proceed with their E.U. agreements, which fall well short of E.U. membership, at a regional summit scheduled for November.