Editorial: Europe's Consumer Confidence Up, U.s. Consumers Down
Want To Live In Europe? "Buy" A Residency Permit
consumer confidence fell for the second consecutive month in September to a five-month low, according to a widely watched index from the University of Michigan. The Conference Board (a private research firm that produces another oft-cited index) and a recent survey conducted by CNBC found similar results. In the CNBC poll, 61 percent of Americans expressed a downbeat view on the current state of the economy, a 5-point increase from three months ago. Americans are growing more worried that their personal income won't keep up with inflation, that higher interest rates will make economic growth sag, and that the Washington budget wars will lead to an economy-battering partial shutdown of the government. Yet in Europe, the skies are clearing. Consumer confidence in the United Kingdom rose to the highest level in six years as real-estate prices bounced back and spending ticked up. Why is this happening? In part, because Europe is emerging from darker times. While the U.S. came out of the Great Recession in 2009, much of Europe suffered through a double-dip recession. Economic crises in Greece, Ireland and other countries threatened to be contagious. That sent confidence reeling in the Old World. Talk about role reversal. For some time, it seemed, U.S. hopes for a robust recovery were being held back by the risk created by the economic failures of Europe.
If you have the money to invest either in a new or existing local business, or in property in many of the 28 European Union countries you would be offered a temporary residency permit as a bonus and incentive. In October, the Netherlands will become the latest EU country to follow the trend when rich foreigners are to be offered temporary residency permits if they agree to invest at least 1.25 million in Dutch companies, according to Dutch News. The visa will be good for one year and can be renewed, as inother EU countries that feature variations of the offer. The candidate must meet certain conditions including the creation of local jobs and anti-money-laundering proof of the sources of the money. Applicants will also be subjected to personal checks to ensure they are not a threat to public order, the Dutch Justice Ministry explained. Such incentives to attract foreign investment are not new. The United States, Canada, Australia, Britain, France and Ireland, among others, operate similar schemes to speed up residency permits for individuals investing in businesses orbuying property worth more than one million (dollars, pounds or euros). What is new, however, is the growing popularity of the visa-for-investment exchange around the EU as the permits become accessible to a far larger number of less wealthy foreigninvestors, who could buy a second home abroad. The deals are offered mainly by countries more affected by the economic crisis and the competition among them is increasing as well as they bid to outdo each other with affiliated perks. Conditions can vary from country to country and some require less investment than others. In general, the golden visa offers the right to live and travel (but not work) anywhere among 26 countries of Unions member states (signatories to the Schengen agreement that allows unrestricted travel), including all Western Europe excluding Great Britain. In some of the countries,the new owners can apply for permanent residencyafter four to six years of minimal residence requirements meaning one or two weeks a year in-country. Earlier this year, Portugal began offering to speed residency applications to people buying properties worth a minimum 500,000. As a result, the government expects as many as 10,000 homes will be sold this year to foreigners.
German elections and Europe's economy: Five things you need to know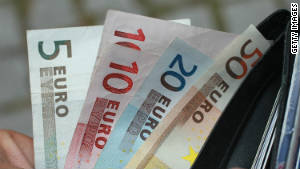 Barroso: Europe not out of crisis However, large numbers of people are reliant on low-paid "mini-jobs" which leave them struggling to make ends meet. The Social Democrats are calling for a national minimum wage to combat the problem of the "working poor." Human toll of economic crisis The OECD warned recently that the gap between rich and poor in Germany was wider than in any of the group's member states, which include the U.S. and Mexico. How did Merkel survive while the rest fell? As only the third person in post-war times to win three terms in office — joining Helmut Kohl and Konrad Adenauer — Merkel has cemented her place in the history books. She is now positioned to topple Margaret Thatcher from the top spot as most powerful female politician of all time. Her style has been bred from her upbringing under communist rule in East Germany. The ever-present secret police — the Stasi — taught her the importance of discretion and knowing when to speak up or not. Her background in the sciences fed her analytical mind, and she is methodical and logical in solving problems. READ MORE: Is Germany playing beggar-my neighbor? There are no frivolities or bouts of superfluous charisma for "Mutti" or "Mummy" Merkel, as she is called in Germany. Merkel has risen to the top quietly, almost modestly. It has made her one of the most popular — if plain — politicians Germany has known since WW II. Merkel has been careful to keep her famously steely resolve and intransigence for Brussels, to defend Germany's interests.